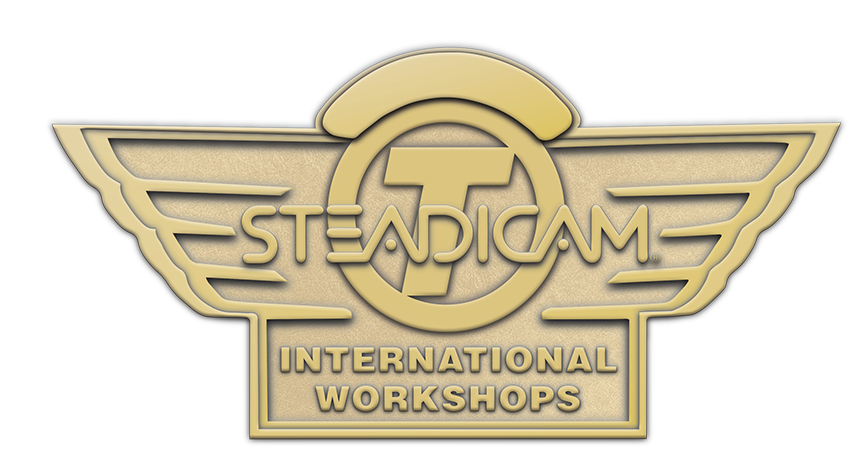 Skandinavisk Steadicam Goldworkshop på Kronovall Vinslot
HOFMANN has been arranging Steadicam Gold Workshops since 1988 so many that we have no count of them. The first was with Jerry Holway & Garret Brown as lead teachers and has gradually been more advanced over the years with extravagant places like Kronborg Castle in Denmark and now Kronovall Wine Castle in Sweden
Scandinavian Steadicam Gold Workshop at Kronovall Wine Castle Week 19. Start Sunday 7th May approx. 13:00 to Friday the 12th of May at 16:00 Hofmann Denmark / Sweden in collaboration with Tiffen USA/UK has the pleasure of arranging this SGW for the second time at this fabulous Castle www.kronovall.se with magical atmosphere.
The choice again of Kronovall Wine castle 1½ hour drive from Copenhagen Airport is for many good Steadicam reasons:
Excellent and beautiful settings around the castle with a copy of "The Shining" outdoor footage where Jack Nicholson chases the poor boy and Garret taking his just invented Steadicam to new levels with an enthusiastic Stanley Kubrick beside him.
2.Indoors with many good spots lots of space, & steps, even an elevator.
Big barn on appr. 500 sq. meters where precision Steadicam shots are ideal for practice
Conference room with all the necessary facilities.
The castle is ours during the entire period – as we have hired all available rooms – no interference
The rooms in the castle itself are of course fantastic; but also, all the staying rooms are all great
The food is excellent with a high level of service from the nice staff
Last workshop in May 2022 was quickly sold out and we pretty much agree that this was one of the best of many workshops spots we have had in Scandinavia.
Headmaster and lead teacher of this SGW is Chris Fawcett www.steadivision.com experienced and mega skilled Steadicam operator & teacher + following team all experienced Steadicam operators & teachers from the UK; Denmark & ​​Sweden. The team consists of Evrim Kaya; Jacob Bonfils; Sebastian Jewell; Adam Thulin; Marco;   Danny Hallet & Robin Twaites  from Tiffen UK – same team as last SGW at Kronovall Castle
The participants are divided into groups of 4 people per. group and 1 X Steadicam for each group – maximum 20 students!
We are prioritizing this SGW for Scandinavians and have reserved 12 persons from our geographic area – rest could be from any place in the world – we have had students so far as Singapore, Mauritius but many naturally from UK and rest of Europe. If we do not get 12 persons from Scandinavia the remaining will go to others around the world
Steadicam for teaching will be 5  X M2 with the revolutionary Volt https://tiffen.com/pages/m-series-edu . Steadicams like Zephyr will also be available as extra rig. www.tiffen.com
We end on Friday approx. 16:00 where you get Steadicam certificate for participation and the right to wear Steadicam 😊. Garret Brown www.garretcam.com  the inventor of Steadicam & Volt will be on via video link on the Thursday to give you all some advice.
Course for the 5,5 days 3.700 €. Divided it is appr, 1400 € for the stay and appr. 2300 € for the education and material
The 3.700 € includes all course material, The Steadicam Handbook; castle stay in pairs in a double room, all meals breakfast, lunch, dinner, fruit and (non-alcoholic) drinks from Sunday (light lunch and dinner) to Friday. I The price also includes a gourmet dinner on Thursday the 12th of May with Wine & Beer.
There will be a taxi bus available from Copenhagen Airport the 7th at 11:30 costs 80 EUR and a return the 12th at 16:00 from Kronovall Castle to Copenhagen Airport costs also 80 EUR. Maximum 8 people for both tours. We may get a 20-person bus from Copenhagen Airport costs to posted later.
Further information will follow on your registration email address as the Workshop will be sent as soon as you register for participation – see attached registration
 Upon registration, a 25% deposit must be paid 925 € Balance payment of 2775 € must be paid on 31st of March 2023 latest.
 No Corona restrictions – but of course precautions to be made – further information to follow.
Contact us at: peter@hofmann.dk or m@hofmann.se Or mobile +45 40 14 15 35/ + 46 708 7666 45